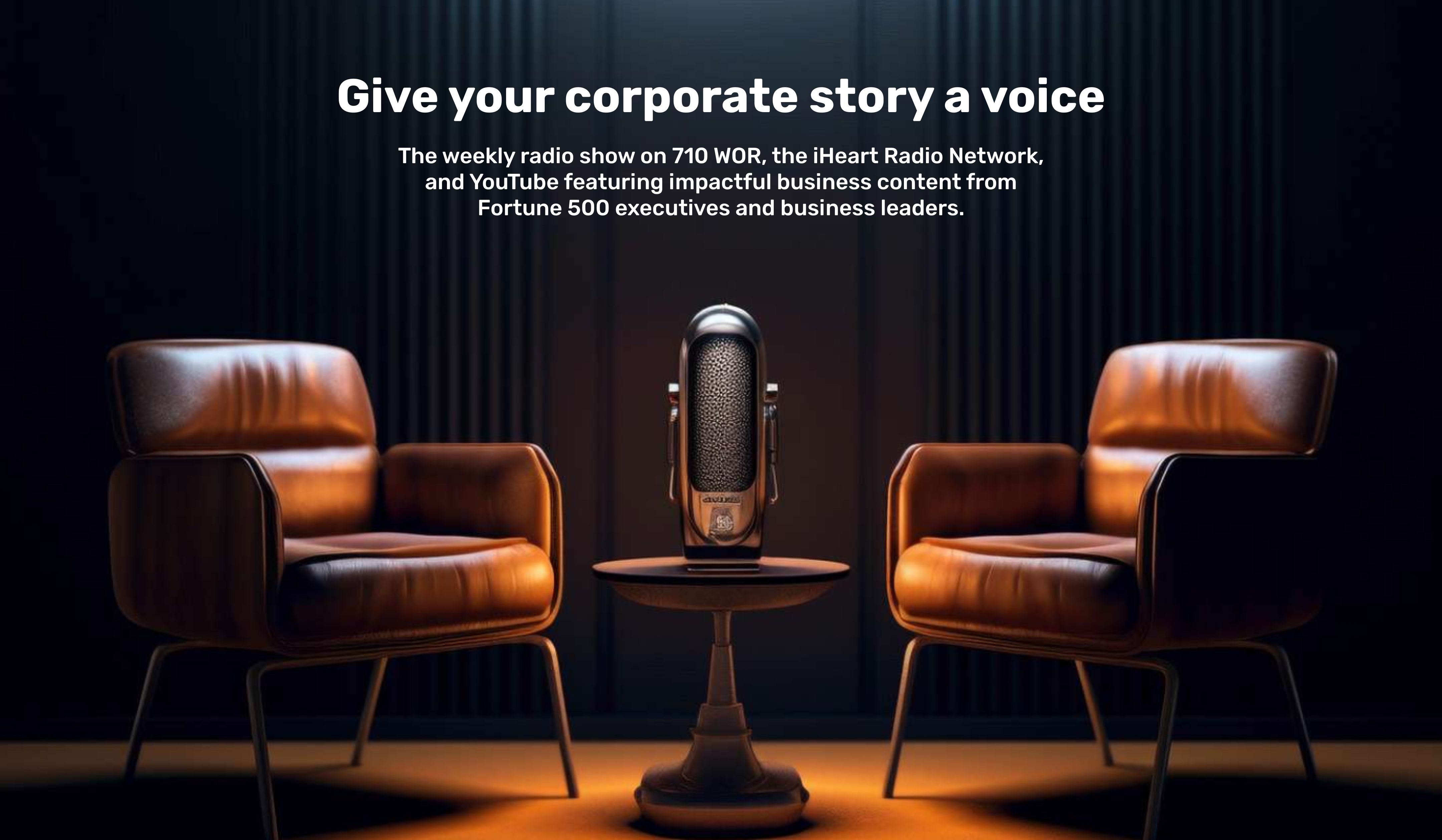 A Weekly Radio Show for Experts, by Experts
710 WOR Mind Your Business Radio Show gives business leaders like you the platform to share your knowledge with tens of thousands of viewers across North America. The program covers an array of topics, talking with thought leaders from a wide range of industries, including finance, banking, real estate, consulting, and B2B professional services. By appearing on the program, you can showcase your company, skills, and insights, positioning yourself as the thought leader in your industry.
Incredible content. Quality Guests. Answering the questions that are on your mind.
Notable Guests Include:

Where To Find Us
Featured On:
Yitzchok Saftlas
Yitzchok Saftlas is the founder and president of Bottom Line Marketing Group, an award-winning marketing agency helping hundreds of corporate, political, and non-profit clients since 1992. Yitzchok's book: "So, What's the Bottom Line?" published by Morgan James, contains timeless advice for marketers, seasoned executives, and entrepreneurs. He is the host of the weekly business radio show, "Mind Your Business" on 710 WOR in the New York / New Jersey metro area as well as on C-Suite TV and C-Suite Radio. Additionally, Yitzchok is a featured columnist in the Yated newspaper and Mishpacha Magazine, both international weekly publications.
Guest Feedback
I very much enjoyed talking business strategy with Yitzchok Saftlas
Joe Hart, President & CEO of Dale Carnegie
I enjoyed this Mind Your Business interview with Yitzchok Saftlas and I think you will too!
John Sculley, Former CEO of Apple and Pepsi & Chaiman of RxAdvance
Hey Yitzchok - THANK YOU! Great interview today. You were amazing!
Shep Hyken, CSP, CPAE
Turns out - it WAS your show the guy who called heard me on, raved about the interview, and has invited me in to keynote for his top execs and is hoping for a longer term engagement. You guys Rock!!
Ron Carucci, World Renowned Leadership Consultant & Bestselling Author
Yitzchok: it was a joy to interact with you on Mind Your Business. The conversation was lively and informed. The reception was extremely warm. Your level of engagement made our conversation as interesting for - as I hope was informational for your listeners. It was a pleasure to do the show. You are totally engaging as an interviewer. Let's do it again!
Adam Levin, Chairman and Founder of CyberScout & Co-founder of Credit.com
Hello Yitzchok & Pesach, I hope you both had a wonderful weekend! I just want to take this time to say that I had a BLAST doing the interview. I hope the response from your listeners enthusiastic.
Steve Rizzo, The World's Funniest Motivational Speaker
Dear Yitzchok, What a pleasure it was to join you on Mind Your Business. Not only are you a gifted radio host, interviewer and conversational, but I found our time together utterly enjoyable. Truly one of the best on-air experiences I've had. Further, the wonderful responses I've gotten from listeners has been truly gratifying - including a few inquiries about Navalent's services and one invitation to come and speak at an organization. Thanks for the opportunity to join you on your show, I'm truly grateful our paths have crossed, and look forward to staying connected.
Ron Carucci, Managing Partner, Navalent
Being on Mind Your Business Radio and interviewed with Yitzchok felt like I was being interviewed by Larry King Live! Yitachok is a world class interviewer.
Laurence Girard, CEO of Fruit Street
Len and others loved the interview you conducted. You have a remarkable talent in bringing interesting content out of your interviewees.
Ken Freeman, Co-author of Building Wealth through Venture Capital: A Practical Guide for Investors and the Entrepreneurs They Fund
I want to thank you for the opportunity to be interviewed on you "Mind Your Business with Yitzchok Saftlas" radio show. You are a rare master interviewer who digs deep to bring out the best in your guests. The end result is a valuable piece for the audience that both informs and entertains
Marvin E. Blum, Founding Partner of the Blum Firm
❮
❯
Contact us for Partnership Opportunities